Your data journey should be ongoing as it supports your business objectives. As your objectives change and adapt, so should your data journey, as it's a key element in achieving and monitoring success.
Components required for a data Journey
A data journey can be broken down into four key areas:
From the top of your business, you must identify the exact data that will benefit your objectives. This way, your data journey starts with the 'right data'.
Data projects often fail if people aren't properly engaged.  Empowering people within your business to own and understand the importance of data is essential.
Processes are about doing the right thing at the right time.
Every data journey needs the right technology for both the collection and analysis of data. Many businesses have purchased systems that don't fulfil their data requirements, and this is mainly due to a lack of understanding about what data is required.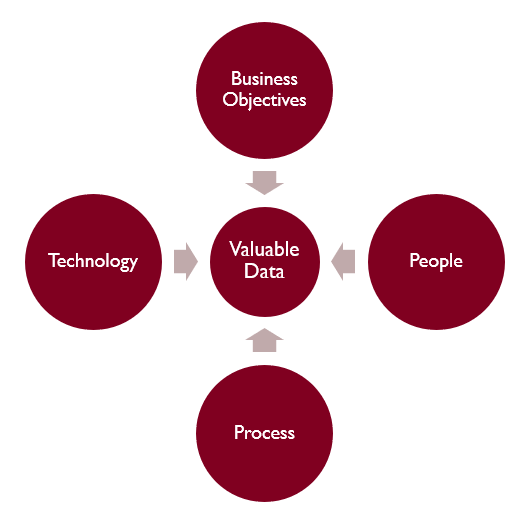 The above is an overview, and there are a number of subcomponents within each of these four key areas.
Start your journey...
Every company is already on a data journey. For support with yours, contact us now.